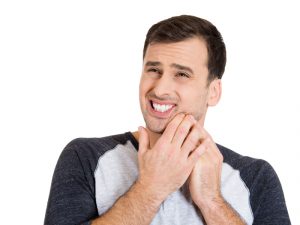 Not all toothaches are created equal. Some can wait until your regular dentist appointment. Others are a full-blown dental emergency in Plano. Knowing when to tell the two apart can make all the difference when it comes to treatment outcomes. Tooth pain accompanied by fever, abscess, receding gums, or a fractured tooth are special cause for concern.
When the Pain Doesn't Stop
Has this ever happened to you? You take a drink of a cold beverage and feel a little discomfort in your teeth. The problem resurfaces every now and then until you decide to see your dentist. Upon examination, you learn that you're developing a cavity. Your dentist fills the tooth, offers some suggestions on dental care, and you're on your way.
That's how many toothache cases turn out. On the other hand, sometimes tooth pain is excruciating or seems to come out of nowhere. When that happens, you need to see a dentist as soon as possible. You may be suffering from a serious underlying condition.
When It's Not Just a Toothache
Sometimes dental problems are more than an uncomfortable experience. You may be dealing with an emergency situation if your toothache is accompanied by any or all of the following symptoms:
Nausea, lightheadedness, or fever. These are warning signs of a serious infection.
Pimple-shaped swelling or discharge in your mouth. These problems usually indicate an abscess.
A cracked, broken, or dislodged tooth. Prompt care is essential in such cases if the tooth is to be saved.
Difficulty opening and closing your jaw. The underlying cause may include bone damage or even worse.
Receding gums. This is a common warning sign for gum disease, which requires prompt care to prevent tooth loss.
Chest pain or tightness. A toothache can be a symptom of a heart attack in some cases, especially if the person has a history of heart trouble.
A headache. When accompanied by dental discomfort, this may indicate a stroke or other serious problem.
It Pays to Be Prepared
Most of us keep a few adhesive bandages or pain reliever on hand in case the unexpected happens; and that's certainly important. Preparing for dental emergencies is just as crucial, however. Every home should contain the following items:
Clove oil. This is a classic short-term toothache remedy.
Emergency filling compound. This is useful when a permanent filling becomes dislodged or a cavity is causing discomfort.
A dental mirror and flashlight. These come in handy for seeing what's going on inside your mouth.
A few pairs of latex gloves. These are important for both the patient's well-being as well as the caregiver's.
Contact information for your emergency dentist in Plano. You should keep this in written form as well as on your mobile device. Not all emergencies occur within range of Internet or cell service.
Dental emergencies can happen any time anywhere. Knowing what to do if they come along is an important part of any good preparedness plan. Once the situation is over, give yourself a pat on the back for thinking ahead.
About the Author
Dr. Sam Antoon is a skilled general dentist with advanced training in cosmetic, emergency, and restorative procedures. Dr. Antoon earned his DMD degree from the Southern Illinois School of Dental Medicine. You can reach his office online or by calling (972) 267-5000.