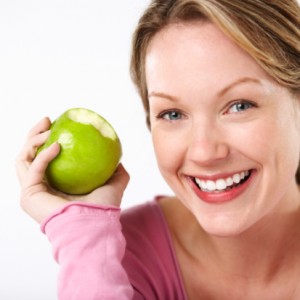 Foods and beverages are so much more than nutrition. Of course, nutrition is the main reason we eat and drink day in and day out, but a meal is also typically part of the way we celebrate, relax, comfort, socialize and even console. And while it's important to eat a varied diet to stay healthy, there are still some foods and drinks that are best avoided for the sake of your oral health. With this in mind, Dr. Sam Antoon and his team of dental hygienists and assistants in Plano, TX, suggest that you and your family avoid these five foods and beverages for a happy and healthy smile.

Sugary foods and beverages. No surprise here. The problem is that almost every food we eat has some form of sugar in it. So, if you tried to cut out every food that had sugar you'd be eliminating some important nutrients and you'd be one hungry person! The solution then is to limit those foods that have added sugar, including glucose, honey and molasses. Certain bacteria on your teeth use sugar to produce acids, and these acids begin the decay process that leads to cavities.
Sticky foods. Foods that are chewy and sticky, especially those with added sugar, stay on your teeth longer, giving bacteria more time to generate the acids that cause decay. Taffy, toffee and other sticky treats are obvious. But even some snacks that sound health, such as dried fruit, can lead to decay if it is left on the surface of your teeth long enough.
Acidic foods and drinks. Oranges, lemons, tomatoes, pickles, fruit juices and soda can all raise the level of acid in your mouth. Of course, there are nutrients in these that your body requires. The solution, therefore—as with most components of your diet—is moderation. Try not to eat or sip these all day. Plus, drinking and rinsing with water or chewing sugarless gum after having something acidic can help wash away the acid.
Junk foods. Occasionally having a junk food snack probably isn't going to harm you. But please don't make a habit of them. Take potato chips, for example. Eat a snack bag of chips and see how long it takes to get the stuck pieces out from the crevices of your molars and from between your teeth.
Supersized foods. Not only does that triple decker cheeseburger with fries pack a whopping load of calories, it also packs a load of sugar. Carbohydrates in this meal break down into sugar, which can ultimately lead to decay and cavities. Moreover, that supersize is often too large for the average jaw to handle, causing some people to experience the painful symptoms of temporomandibular joint dysfunction, or TMJ.
For more information about how you can keep you smile healthy, contact Antoon Family Dental today to schedule an appointment for yourself or for a member of your household. Dr. Antoon regularly sees family dentistry patients from Plano, and provides convenient office hours for those who work in the area, such as on Preston Road, Tennyson Parkway, Spring Creek Parkway, and in the Shops at Legacy. Take a look at our helpful new patient information if this will be your first visit to our office.