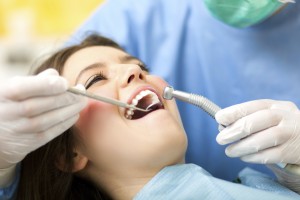 Your family's health is very important to you and to us. Great health leads to happiness, which then leads to living a positive life. As a parent, you have cared for your children for years, and now is an even better time to put their dental health at the top of your list. Good dental health can be achieved at any age, and we can help you get there. Unfortunately, brushing and flossing alone can't rid your mouth of every disease or infection. You ultimately need the help of a professional that offers gentle care to all patients — that professional's name is Dr. Same Antoon in Plano, TX. Our expert staff is here to bring comfort and relaxation for your family as you receive treatment in our office. If there are dental issues occurring in either yours or your family's mouths, we want to know so we can properly treat the problem. Our family atmosphere is positive and full of fun stuff for the kids to do as you wait for your appointment.
You Can Trust Our Family Services
Family services are one of the major cornerstones of our dental practice. The care we provide is second-to-none and the professionalism of our staff is seen in everything that we do. Dr. Antoon and our dental team work extra hard to get you and your family the smiles you deserve. The best way to achieve great dental health is by visiting our office twice a year, or every six months, for a dental checkup. These checkups and cleanings are important as they give us a good idea of the current state of your mouth. If we recognize the oncoming of a cavity, we'll be able to diagnose it quickly. Any additional problems can be pointed out by our team and a customized treatment plan can be formed with you and Dr. Antoon. The goal is to keep your smile looking and feeling great while maintaining excellent oral health.
You can help you and your family by practicing great dental hygiene at home. This includes brushing and flossing twice a day, staying away from "problem foods" that are packed with sugar, maintaining proper nutrition and wearing protective mouth-gear. It's the little things you can do to keep your mouth feeling and looking happy.
Schedule an Appointment at our Office
Dr. Antoon would love nothing more than to help transform your family's smiles into beautiful works of art. He's helped countless families get beautiful smiles and helped other patients maintain a beautiful smile. For those of you in Plano, TX that could use some dental help, we'd love for you to visit us. This includes patients in Allen, McKinney, Fairview and Richardson.