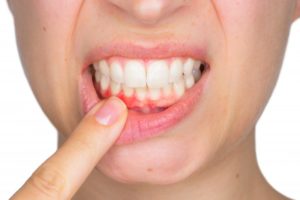 It has a become a standard adjustment for you to chew on one side of your mouth and carefully drink liquids. This is because of the tooth pain that you've been experiencing. You're so tired of the situation that you're considering just having the troublesome tooth pulled, but your dentist in Plano says you should rethink that and weigh all your options. Learn why he is a proponent of performing a root canal procedure as opposed to extracting a tooth as you continue reading.
What is a Root Canal?
When you are experiencing strong pain sensations when you bite down into food or drink liquids, it is usually a sign of decay that has reached the inner area of your tooth. Thus, bacteria have bypassed the tooth enamel, bored through the dentin and into the pulp, where the nerves can be found.
A simple cavity filling won't suffice at this point. Instead, the problem must be dealt with where it is currently. The procedure to restore a tooth in this situation involves a root canal, and the steps are as follows:
X-Rays – Before any work is initiated, your dentist will take X-Rays of your mouth to be sure of where the decay is.
Local Anesthesia – Next, he will numb the affected area by applying a local anesthesia.
Incision – The surgery begins with an initial incision into the tooth to expose the decayed area.
Pulp Cleaning – Your dentist will clean out all of the decayed pulp and make sure that the inner area of the tooth is prepared to be filled.
Filling – Next, the filling is added to replace the vacated pulp.
Sealing – The procedure will conclude with your dentist sealing the tooth with a temporary covering. You will later return to have a permanent crown placed to completely restore your tooth to normal.
Why is a Root Canal Better than an Extraction?
The main reason to even consider an extraction is because there is not enough material left to salvage the tooth. If, however, enough material remains, a root canal is the far better.
Here are some of the reasons why:
A tooth extraction can leave you more susceptible to gum infection.
When there is a missing tooth in your mouth, several problems can arise, including tipping (lateral shifting of teeth) and super eruption (elongating of an opposing tooth). Thus, a dental implant will be required to fully restore your function and oral health.
A missing tooth also hinders your overall function, especially in the chewing department. In turn, you'll lose some of the digestive benefits of having a full set of teeth.
Although root canal procedures have gotten a bad rap in the past in regard to being painful, the reality is quite different. Any discomfort will be minimal and no more than a dental filling. The key, though, is to act before your tooth loses so much material that it's not salvageable.
So if you're suffering from tooth pain, reach out to your family dentist in Plano today to get the help that you need.
About the Author
Dr. Sam Antoon earned his dental degree from the Southern Illinois School of Dental Medicine. To stay abreast of the ever-developing world of dentistry, he continues to take continuing education courses, combining new knowledge with his years of experience. Dr. Antoon can be reached for more information about the services he offers at Antoon Family Dental through his website.