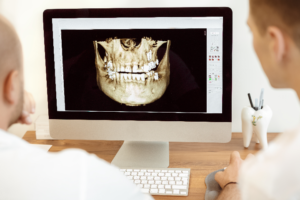 New dental technologies continue to transform the entire office experience for patients. With each new growth in advanced technology, it provides significant changes to a dental practice. Not only do they provide greater treatment capabilities, but more accurate and precise diagnosis. In addition to improving the quality of care needed to promote your oral health, they also allow you to benefit from a more comfortable office visit. By embracing these changes, your dentist in Plano can deliver a higher level of care.

Sedation Dentistry
The American Dental Association recommends that you visit your Plano dentist twice a year; however, one-third of adults do not. Often, dental care is delayed to due fears and phobias of the office, the need for a treatment, or the fear of pain. To conquer dental-related anxieties, sedation dentistry is now commonly used.
Using an appropriate sedative, you can sit back and relax without a worry in mind. In addition to those with anxieties, sedation can also provide for a pain-free experience when needing a dental treatment, like a root canal or tooth extraction. It can also benefit those who have a strong gag reflex or difficulty laying in one position for too long.
Intraoral Cameras
Intraoral cameras have come to replace the need for messy, foul-tasting traditional impressions. The small handheld camera takes highly detailed images of your teeth, which can be enlarged and viewed on a screen. This allows your dentist to see every detail for more accurate treatments and diagnosis. In addition, it aids patient comfort using a pain-free solution.
Digital X-Rays
To reduce exposure to radiation, you can now enjoy digital x-rays. You will no longer have to wait for a film to be developed as the images are quickly produced for easy viewing. Not only are they a safer and more comfortable option, but they also make storing the files easy.
Panoramic Digital X-Rays
Traditional x-rays only allow your dentist to see a few teeth at a time. A panoramic x-ray allows them to see your entire mouth on one image. Although it may not show tooth decay, it does allow your dentist to see infections, bone structures, and potential abnormalities that may be brewing beneath the surface.
Carivu Cavity Detection
Tooth decay is the most common chronic condition in the U.S. When caught early, a cavity can quickly be treated with a small filling. To make finding one easier, Carivu cavity detection can be used. The technology detects areas of weakened enamel before it has formed into a cavity. This allows the areas to be treated before it extends past the enamel.
Enhance Your Dental Experience
Now, your dentist combines technology and your comfort to deliver a superior dental experience. You will benefit from the best dentistry has to offer by choosing a location that offers the latest advancements in dentistry.
About Dr. Sam Antoon
Since 1990, Dr. Sam Antoon has provided comprehensive dental care to the community. He embraces the latest technologies to deliver the highest standard of care to his patients while promoting their comfort. His modern dental office features the latest advancements to provide you with unmatched services. If you are ready to benefit from the best, contact Antoon Family Dental today to schedule an appointment.