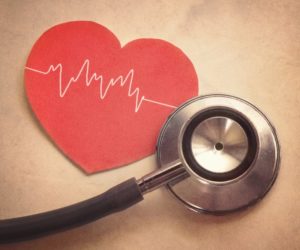 Everyone knows that if you don't take care of your teeth, you're going to end up with bad breath and cavities. You might even end up losing your teeth altogether. But the consequences of poor oral health habits can go so much deeper! In fact, what happens in your mouth can have far-reaching consequences for the rest of your body. Your dentist in Plano is here to explain just what can happen to your overall health if you don't give your teeth and gums the attention they deserve.
Gum Disease and Systemic Illness
Too many people dismiss gum disease as a minor problem. Who cares if their gums are a little inflamed, right? Such thinking is dangerous! Periodontal (gum) disease can quickly become serious. It allows harmful bacteria to sneak into your body, where it can cause all sorts of problems. Gum disease is an independent risk factor in all of the following conditions:
Cardiovascular disease
Dementia
Preterm birth
Respiratory infections
Roughly half the adults in the United States have some form of gum disease. If you are one of these people, or if you don't know if you have gum disease, please visit your family dentist in Plano so you can learn how your gums are doing and if you require any periodontal treatment.
The Danger of Infections
Anyone can get an abscessed tooth, but the risk is increased for individuals who neglect good oral hygiene. A cavity may deepen to the point where it allows bacteria to sneak into a tooth's pulp and lead to an abscess. If an abscess goes untreated, it may lead to fever, bone deterioration, and even a brain abscess.
Nutritional Intake
It's possible to take in adequate nutrition regardless of the state of your oral health, but doing so is much easier if your teeth and gums are in good shape. For example, strong teeth make it much easier to chew fresh fruits and crunchy vegetables. They also enable you to eat healthy, protein-rich meats
Protecting Your Oral Health
Clearly, maintaining your oral health is a key component of protecting the rest of your body from significant problems. To keep your teeth and gums as sound as possible, please:
Brush your teeth at least twice a day
Floss at least once a day
Consume sugar and acidic beverages in moderation
Be aware of any changes in your mouth (such as pain or swelling) that may point to infection
It's also vital that you visit your dentist at least twice a year for a checkup and professional cleaning. They can offer you personalized advice and treatment to keep your smile — and therefore the rest of your body — in great shape!
About the Dentist
Dr. Sam Antoon has been practicing dentistry for nearly three decades. He remains passionate about what he does and derives great satisfaction from helping his patients to enjoy all the benefits of a healthy mouth. To ask questions or schedule an appointment with Dr. Antoon, please contact our office at 972-267-5000.