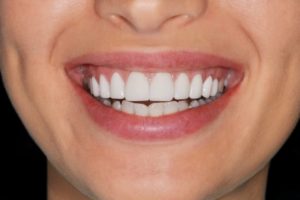 Alzheimer's is a horrible disease. Not only does it devastate the mind, but it causes heartache and sadness to the family members of those who are suffering with it. While it may not seem like there's a connection, the health of your gums can actually impact your brain function. A dentist in Plano discusses that link and how preventative care is the first step in maintaining good overall health.
Gum Health and Brain Function: What's the Connection?
Believe it or not, it all relates to inflammation. When you develop gum disease, you can expect your gums to go from a pale color to red and puffy. If advanced stages of gum disease develop, they may become inflamed and even bleed while brushing or flossing. This inflammation can become problematic for your overall health, including brain function.
In fact, some studies have shown that individuals who have fewer teeth are more likely to develop dementia. This is because of possible periodontitis and how it causes tooth loss.
Once bacteria builds enough and enters the bloodstream, it can lead to harmful conditions such as diabetes, stroke, heart disease, and even Alzheimer's. If inflammation occurs within the brain, your body will try to fight off any infection, but unfortunately, it will kill the neurons in your brain instead of protecting them.
Preventative Care: Why is It So Important?
Maintaining good oral health is vitally important to not only protect your teeth and gums from decay and disease, but it's also important to prevent dangerous diseases from developing within your body. Your dentist in Plano is a strong proponent of preventative care, which is why it is strongly encouraged that you visit every six months for a regular checkup and cleaning.
If a loved one is having a difficult time remembering to keep a daily oral hygiene routine because of Alzheimer's, it's important to try and help them recall what to do each day. Some preventative measures you can take at home include:
Brushing and flossing regularly (2x/daily for brushing and 1x/daily for flossing)
Using an antiseptic rinse to eliminate bacteria and food particles living in the finer areas of your teeth and gums
Visiting a dentist every six months for a regular checkup and cleaning
Incorporating more nutritional food options into your diet and avoiding a lot of sugar and carbs
Preventative care is the first step to keeping healthy teeth and gums, which is why you should never take dental appointments for granted. Stay up-to-date with your regular checkups, so you don't have to worry about gum disease or other serious health conditions.
About the Practice
Antoon Family Dental wants to help you improve your overall oral health. Offering a comfortable atmosphere, our patients can expect the latest in advanced dental technology, as well as great amenities to create a comfortable experience. If you're concerned about your dental health, don't wait any longer. For questions or to learn more about our services, contact us at (972) 267-5000.