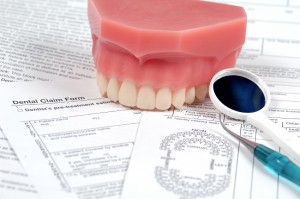 We're getting closer and closer to the new year, and you know what that means? Time is running out on your 2015 dental insurance benefits. You've paid for them all year long, and now it's time to make sure you take advantage of what you're owed! Keep reading for more from Dr. Antoon, your dentist in Plano, TX.
Why You Should Use Your 2015 Dental Benefits
Why would you pay for a service you never get to use? You wouldn't — and so you've got to figure out how to make the most of your 2015 dental benefits before they go to waste. Any benefits or money leftover in flex spending, health savings accounts and traditional insurance plans all expire with the start of the new year. That means if you decide you need dental work in January or February, you'll have to meet your deductible all over again — and by that time, it could have risen dramatically.
When it comes to why use your dental benefits, it's not so difficult to figure out. It's your money — you deserve to make the most of it.
How To Use Your 2015 Dental Benefits
Most adults won't use their dental insurance benefits simply because they don't know the best way to do it. We're midway through November, so you need to act fast — but you can still make the most of the money you're owed before time runs out. Take these steps immediately.
Call your dental insurance provider to find out how much money you have left to spend in 2015.
Find out what treatments are covered — just preventive? Are any cosmetic services included, too?
Call Antoon Family Dental to schedule a 2015 appointment for you and anyone else in your family immediately.
Let us know you're using your benefits before the end of the year so we can be prepared to help you file your claim.
Schedule An Appointment For Your Budget — and Your Oral Health
When you take the steps to make the most of your 2015 dental benefits, you're benefitting more than your budget. You're also doing what's necessary to ensure you've got teeth that will last you a lifetime. Regular dental cleanings and exams are vital to your oral health — so make sure you're visiting your dentist every six months, as recommended.
When you're sure you fully understand what benefits you have for 2015, contact Antoon Family Dental to make your appointment immediately. November and December are our busiest months, so the earlier you schedule your visit with Dr. Antoon, the better. Let us help your budget and your smile this holiday season — call or schedule your appointment online today!