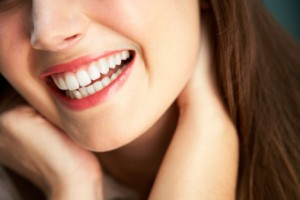 At Antoon Family Dental, we offer one of the best teeth whitening systems around. With Zoom! Teeth Whitening, you can have a smile that is up to eight shades whiter after only one in-office appointment. The Plano, TX, dentist also offers professional-grade whitening gel and custom-fitted trays for take-home teeth whitening.
But what if you didn't need to whiten your teeth? What if you knew which foods are most likely to stain your teeth? Of course, Dr. Antoon doesn't expect you to go cold turkey and give up these tasty foods and beverages. However, brushing your teeth or at least rinsing with water after you have any of these will go a long way toward helping you maintain your white and bright smile.

Black coffee is one of the worst beverages when it comes to staining your teeth. The problem is the outer layer of a tooth is quite porous, so the stain-causing elements in coffee are absorbed. Rather than give up your morning cup of joe, try adding some milk to lighten the color. The calcium and vitamin D in milk will also help make your teeth strong.
Tea may be somewhat lighter in color than coffee, but it still stains teeth. Stick to teas such as green, white and herbal, which tend to be less staining.
That glass of red wine may be good for your heart, but it's not so good for your smile. Sometimes you can even see a faint red hue on your teeth after having this drink. The good news is that red wine not only reduces cardiovascular inflammation, but gum tissue inflammation, too. So, red wine may reduce or prevent periodontal disease.
Fruit juices, such as orange juice and cranberry juice, can yellow your teeth. Try having a fruit juice spritzer instead or even better—eat an apple, which not only keeps the doctor away, but may also keep teeth stains away, too.
Sushi and Chinese food practically call out for soy sauce, but try to use this condiment sparingly. Like darkly colored beverages, soy sauce stains teeth, too.
Tomato-based sauces such as marinara or Bolognese can seriously stain your teeth. But did you know that if you eat a salad or a vegetable like spinach or broccoli first, these vegetables will leave a protective film on your teeth? That way, tomato sauce is less likely to seep into the porous layer of your teeth.
Packed with antioxidants, blueberries are one of the healthiest foods you can eat. Their dark blue skins, however, can stain your teeth. So, for your health, eat blueberries, and for your teeth, be sure to brush or rinse with water afterwards.
Contact Our Office Today
If you would like more information on how you can keep your teeth their whitest, then call the dental office of Antoon Family Dental in Plano, TX. Dr. Sam Antoon provides care to patients in the Plano area, including professionals who work in the Shops at Legacy, on Coit Road, Spring Creek Parkway, and on Preston Road.