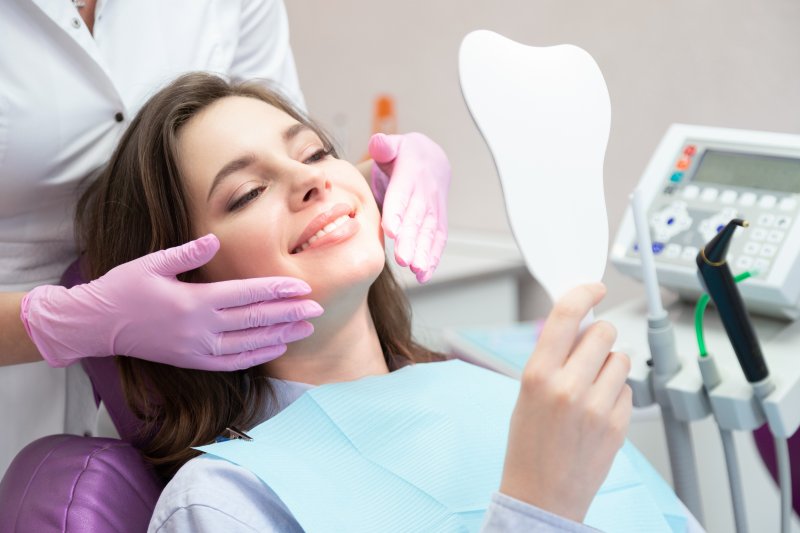 Are you unhappy with your smile? You're not alone. Millions of Americans feel self-conscious about their teeth for many different reasons, including staining, discoloration, misalignment, gaps, cracks, and crowding. Luckily, you don't have to live with a grin you don't feel proud of. You might think that your dream look is out of your budget, but that's not necessarily true. People from all walks of life are able to afford cosmetic dentistry thanks to a wide range of financing options that are available! Read on to learn how you can revamp your pearly whites without having to break the bank.
Is Cosmetic Dentistry Expensive?
Long ago, cosmetic dentistry was something only the rich and famous could afford. Well, that's no longer true these days. Advanced techniques and technologies have made it so that treatments are more easily attainable by the average person. Of course, the cost will still vary from person to person.
The overall price of your treatment will depend on the specific services needed to achieve your desired results. For example, if you just want to brighten your smile, teeth whitening is more affordable than veneers. You'll have a consultation with your cosmetic dentist to get an idea of what your plan will look like to meet your goals. Once you have that figured out, the dental team will outline how much your transformation will cost. They'll explain any relevant financial information and provide you with your options to ensure you stay within your budget.
Ways to Pay for Cosmetic Dentistry
Rest assured – there are plenty of ways to acquire the funds you need for cosmetic dentistry. Some excellent options to consider include:
Traditional Payment Methods – Your dental office most likely accepts all forms of traditional payments, like checks, cash, and major credit cards. Make sure you check with the practice beforehand about their accepted payment methods.
Dental Insurance – While dental insurance rarely covers elective procedures, there are a few exceptions. Your insurance may cover a particular treatment to a certain extent if it provides restorative benefits as well as aesthetic ones. For instance, a dental crown can protect a broken tooth in addition to improving its appearance. In that case, your insurance may cover a portion of the cost.
Fundraising – Several fundraising websites allow you to request donations to pay for dental work. While it may initially be difficult to ask for help, people within your community may be far more supportive than you think.
About the Practice
At Antoon Family Dental, we'll do everything we can to improve and maintain your overall health. Our practice proudly offers convenient office hours and in-office financing for patients without insurance. In addition, we offer multiple financing options to make your care as affordable as possible. To learn more, visit our website or call (972) 640-6229.