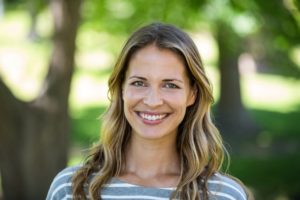 According to a National Health and Nutritional Examination, Americans have an average of only 26.9 out of 32 teeth left by the time they hit ages 20-34 so if you have a missing tooth, you're not alone. A missing tooth is an obvious image problem, as the gap created is very noticeable, but what if we told you that's the least of your worries? Absent teeth can damage your personal health in various ways. Therefore, it's important to address their tooth loss sooner rather than later. An implant dentist in Plano discusses the health risks of missing teeth and why dental implants are a great replacement option.
Negative Effects of Missing Teeth
As stated above, a lot of people in America have missing teeth. Although gaps in the smile look obvious, what's not so obvious are the health issues that go along with a missing tooth.
Adults can lose their teeth for various reasons like infection or getting them knocked out through physical activity, but the most common cause of tooth loss is gum disease. The sooner you replace your missing teeth, the better your oral health will be. We know that missing teeth will affect the esthetics of your face, but let's take a look at health risks associated with missing teeth:
How you eat: Missing teeth make it more difficult to chew, making it harder to get certain nutrients your body needs.
Teeth cleaning: Additional teeth can become harder to reach and clean. This causes a risk of decay and plaque buildup.
Moving teeth: Gaps in your smile can promote movement in your teeth. Because the teeth are no longer supporting each other, the adjacent teeth may begin to shift.
Cracked teeth: Having less teeth means more pressure on the teeth you do have. This means that your remaining teeth will be more susceptible to fractures and cracks.
Bone structure: Believe it or not, your jawbone can shrink. This is because it always needs to be stimulated by chewing and biting. When you lose teeth, the jawbone no longer has the stimulation it needs to stay full and healthy.
What's the Best Way To Replace Missing Teeth?
There are various tooth replacement options, but to experts in the field, one stands out as superior: dental implants. Dental implants are artificial roots placed in your jaw bone that actually bond with the natural bone to create an extremely supportive structure for your replacement teeth. Here are some reasons why dental implants are the best replacement option:
How you eat: Eat your favorite foods without hesitation. Dental implants are the strongest replacement on the market, but if you're using a competitor like dentures you may have to limit your diet due to the fact you may not be able to chew harder or sticky foods.
Feel and function: Dental implants are the next best thing to natural and healthy teeth because you can talk and chew as you would normally. You don't have to worry about moving or adjusting them.
Bone preservation: As mentioned above, missing teeth can affect bone health, but dental implants preserves and stimulates the bone to prevent shrinkage.
Personal confidence: Dental implants look like the real thing, so next time you smile you can know that your teeth look beautiful, healthy, and natural.
If dental implants sound like a good option for you, set up a consultation with your trusted dentist to learn more about the procedure and its benefits.
Meet The Dentist
Dr. Sam Antoon has been practicing dentistry since 1990 and has remained up to date on the latest dental practices and technology through rigorous continued education courses. He currently runs his own practice where he is ready to help your smile with dental implants today! For further questions you can contact him at (972) 267-5000.