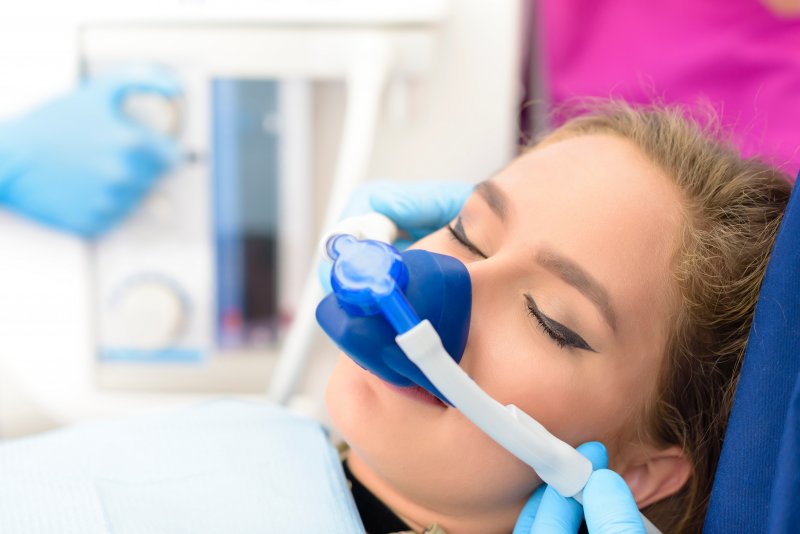 You've likely heard of sedation dentistry if you see your dentist often. Namely, you know it helps patients with dental anxiety. That said, were you aware of the various myths about dental sedation? There are many untrue stereotypes concerning its sedatives. To ensure you're not one of them, therefore, let your local Plano dentist help. Here, then, are four dental sedation myths and why they simply aren't true.
Myth #1: Sedation is Only for Complex Surgeries
True enough, sedation dentistry is associated with complex surgeries. However, its sedatives can (and often do) apply to other procedures.
You see, dental sedation can be used for almost any of a dentist's services. An anxious patient could even have it added to their routine visits. That said, you must confirm that you qualify for a given sedation method. Once you do, though, you can be sedated for teeth cleanings, veneers, tooth extractions, and more.
Myth #2: Sedation is Unsafe
Since it uses unfamiliar materials, you might think dental sedation isn't safe. In reality, though, sedation dentistry isn't harmful at all. Dentists wouldn't have developed it otherwise.
None of the major sedation options have harmful side effects. Nitrous oxide, for instance, is mild and doesn't last long after treatment. Oral conscious sedation, meanwhile, will only make you feel relaxed or woozy for a while. Even the IV approach won't cause bodily harm.
Still, make sure your dentist has your medical history before treatment. That way, they can tailor the sedation process to ensure safe and effective care.
Myth #3: Sedation Makes You Fall Asleep
Admittedly, sedatives can work on different patients differently. One that's highly effective for one person may not be helpful for another. Even so, no sedation will make you fully unaware of your surroundings.
In truth, a knock-out sedative would be counterproductive. A dentist will want you alert enough to respond to instructions. If you aren't, treatment can't proceed smoothly. Therefore, none of the available dental sedatives will put you to sleep.
Myth #4: Anyone Can Get Sedation
In reality, sedation dentistry isn't helpful for every individual. Some patients can have conditions that limit its effectiveness. The most common of these include:
Pregnancy
Previous Radiation Therapy
Sedative Allergies
Nervous System Issues
Of course, you'll want to confirm your candidacy with your dentist first. They'll know for sure whether dental sedation would work for you. From there, proper adjustments can be made for future treatment.
Left unchecked, myths about dental sedation could keep you from great dental care. So, remember the ones above and why they aren't true!
About the Practice
Antoon Family Dental is based in Plano, TX. Led by Dr. Sam Antoon, our practice strives to give each patient the best oral health possible. To that end, we perform high-quality preventive, cosmetic, and restorative dentistry, as well as emergency dental care. Naturally, our services also include a variety of dental sedation options! For more information or to book a visit, you can reach us on our website or by phone at (972)-640-6229.