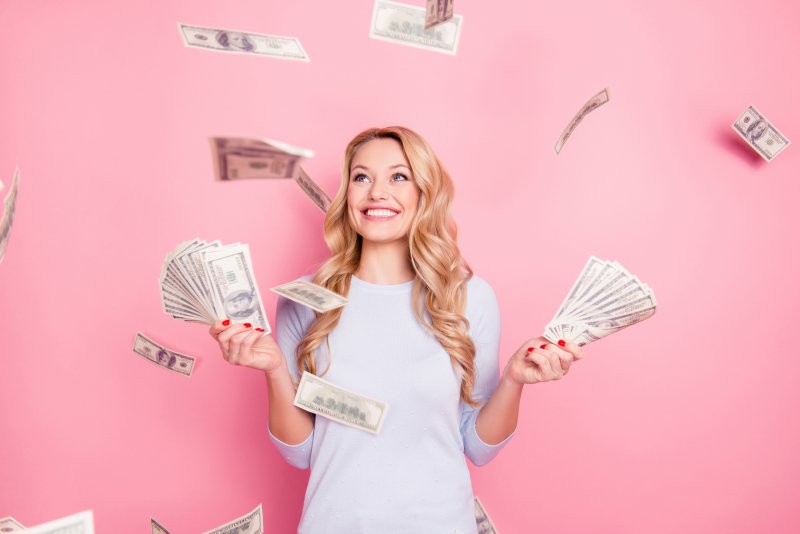 Tax season is here, which means that tax return season is right around the corner. Many people wind up with a sudden windfall that they didn't expect, which makes them wonder how they ought to use it.
Of course, blowing money irresponsibly is pretty easy—and fun—to do. But if you want to make a more prudent investment, why not spend a little bit of money on your smile? Here are a few ways you can take your tax refund to the dentist and make the best of it.
Preventive Care
If you haven't been to the dentist for a checkup in a while, it can be hard to get back into the habit. However, regular checkups allow your dentist to catch oral health problems before they get serious, which may very well save you money in the long run.
You could use a tax return on a checkup, but there's a solid chance you won't have to. Most dental insurance will cover 100% of in-network preventive care, so you might check if that's the case for you.
Restorative Care
If you've been ignoring a few toothaches or oral pains for a while, now's a great time to get them checked out. Most of the bacteria responsible for tooth decay will only grow with time, as will those responsible for gum disease.
Now that you have the funds, it may be a good idea to treat these conditions with fillings or a deep cleaning. That should save you a little discomfort now, or a lot of it later.
Cosmetic Dentistry
Maybe there's nothing wrong with the health of your teeth, but you have an aesthetic issue that's always bothered you a little. Whether it's discoloration, chips, cracks, or misalignment, cosmetic dentistry can help you!
Many of these treatments also happen to be fairly simple, completely painless, and involve very little aftercare. If you're interested, why not schedule a consultation? Most cosmetic dentists offer them for free, meaning you won't have to dip into that tax return.
Your teeth support you in nearly everything that you do, so now that you have a little cash, you can show them your appreciation. There's nothing stopping you from taking charge of your oral health, and getting a smile you can be proud of.
About the Author
Dr. Sam Antoon has been practicing dentistry since 1990, and over the past 30 years he has always managed to stay on the cutting edge of his field. He also takes the time to get to know his patients on a personal level. Dr. Antoon graduated from Southern Illinois University's School of Dental Medicine, and he's a proud member of the American Dental Association.
If you have any questions about how you can use your tax refund to improve your oral health, he can be reached at his website or by phone at (972) 640-6229.