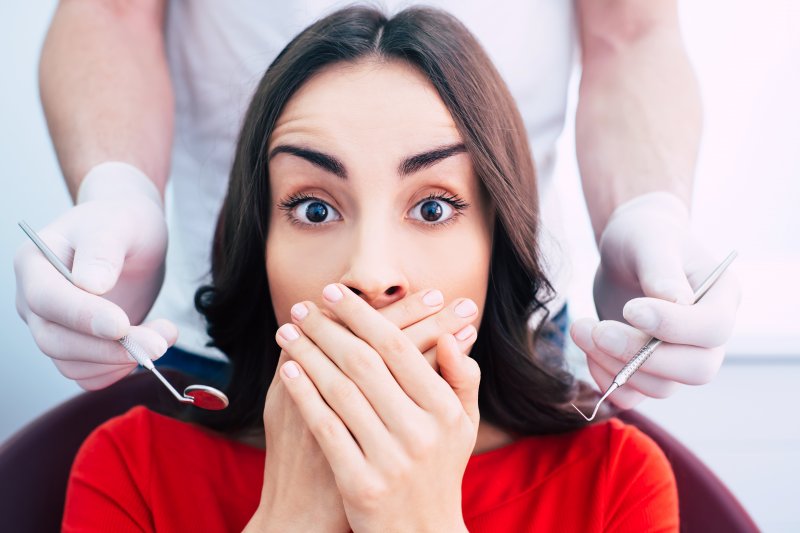 With over 75% of adults experiencing some level of dental fear or anxiety, this is a common reason why many people avoid getting the care they need. During the season of goblins and ghouls, the dentist's office is one place you don't need to be afraid of. Even if you've had bad experiences with the dentist in the past, it's crucial to make regular appointments to keep your mouth healthy so you can enjoy the Halloween season for years to come. Here are some reasons why the dentist isn't so scary after all.
What is Dental Fear?
Dental anxiety refers to apprehension about going to the dentist. Dental fear, also called dental phobia, is characterized by extreme panic regarding the office environment, procedures, instruments, or the dentist as a person. Those with dental phobia tend to avoid the dentist which causes them to neglect their oral health. This can lead to an array of serious issues with one's teeth and gums.
How Sedation Dentistry Can Help
Though dental fear and anxiety can make it difficult for some patients to keep up with their oral health, sedation dentistry can be helpful in easing your worries. Nitrous Oxide, or laughing gas, is administered through a mask placed over the nose and mouth. This may be odorless or have a light, sweet smell and is a safe and effective way to help a patient quickly relax both mentally and physically. Oral conscious sedation is ideal for longer procedures or for those with extreme dental fear. It's taken through a prescription medication and helps the patient feel more relaxed. IV sedation is administered through an IV and can be adjusted as needed throughout the procedure.
Why You Shouldn't Be Afraid of the Dentist
Regular visits to the dentist are an essential part of maintaining a healthy smile. Some reasons you shouldn't fear the dentist include:
Dentists are here to help you and will do what they can to make you comfortable during treatment.
The longer you wait to receive treatment, the worse your oral health will get. It's better to go to the dentist now than to wait and have to spend more time and money on procedures.
Even if you had one bad experience with the dentist, they're not all made equally. The right dentist will do their part to make sure you feel safe during your appointment.
By brushing and flossing your teeth every day and making appointments with the dentist twice a year, you'll be able to keep your teeth and gums strong and avoid serious oral health issues. With the right dentist, you can overcome your dental fear and keep your teeth where they belong to enjoy a fun-filled Halloween!
About the Practice
Dr. Sam Antoon and the friendly, talented Plano, TX team at Antoon Family Dental ​are here to help you improve and maintain your smile. They offer convenient hours and in-office financing to make the treatment you need more accessible. The office also features a number of patient amenities including pillows and blankets to make your visit more comfortable. Whether you're a new patient or a returning one, Antoon Family Dental is ready to serve! Visit their website or call (972) 808-7039 for more information on how to overcome dental fear this Halloween.