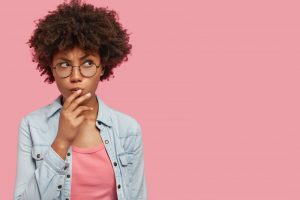 Are you shopping around for dental insurance? Have you recently purchased a dental insurance plan? Chances are, you've encountered a lot of new numbers and words you may not be familiar with. Understanding these terms is essential for knowing what to expect from your policy, and how you can make the most of it. Your "deductible" is a very important part of your insurance plan that you need to take into account when determining how much your oral healthcare costs are going to be. Read on as we go over the basics of what you need to know about your dental insurance deductible.
What Is a Dental Insurance Deductible?
Your insurance deductible is a set limit of how much you'll be expected to pay out-of-pocket for your dental care before your insurance benefits kick in. For example, if your deductible is $100, you'll be responsible for paying for the first $100 of your dental care yourself. Once you've hit that $100 limit, your dental insurance benefits will begin to cover your expenses.
Deductibles Vs. Premiums & Maximums
Deductibles are different than premiums and annual maximums, and you'll need to consider all three when you're budgeting for your dental healthcare costs. A premium is a set amount that you pay (usually monthly or yearly) to keep your insurance active. If your monthly premium is $50, you will need to pay $50 every month to keep your insurance plan active.
An annual maximum is the set dollar amount that your dental insurance policy will pay for your dental treatments once your benefits kick in. For instance, if your annual maximum is $5,000, then your dental insurance benefits will cover your dental care up to $5,000. However, once that limit is reached, you'll be responsible for paying for the cost of your treatments after that. Typically, policies with high deductibles have high maximums, while plans with lower deductibles have lower maximums.
Deductibles & Dental Cleanings
Most deductibles are based on a calendar year, so you'll have 12 months to meet your deductible. For some plans however, some services are automatically covered outside of your deductible. These usually include diagnostic services and routine checkups and cleanings. This means that your insurance benefits for these treatments will kick in before you meet your deductible, thus saving you money.
Do All Dental Insurance Plans Have Deductibles?
While deductibles are very common, not all dental insurance plans have them. There are two main types of dental insurance plans: Dental Preferred Provider Organizations (DPPO) and Dental Health Maintenance Organizations (DHMO). In general, DPPOs have higher deductibles and higher out-of-pocket costs than DHMOs. Their main benefit is that they allow you to see nearly any dentist without a referral, and you'll still receive full or partial insurance coverage for their services. On the other hand, DHMOs do not usually have deductibles and often have lower premiums. The tradeoff is that you will only receive full coverage from dentists inside your network, limiting your choices.
Now that you know some of the important basics of deductibles, you can make smart choices about what type of dental insurance to invest in and how to make the most of it. If you have questions about your specific policy, don't hesitate to call your insurance provider or ask your dentist!
About the Practice
Since 1990, Dr. Sam Antoon of Antoon Family Dental has been helping patients in Plano and the surrounding communities achieve the happy, healthy, and beautiful smiles they deserve. From his state-of-the-art treatments to his friendly team, he goes above and beyond to make dental care as pleasant as possible. He and his knowledgeable team accept many different types of dental insurance and will always strive to maximize your benefits to help make caring for your smile affordable. If you have more questions, he can be reached online or at (972) 267-5000.