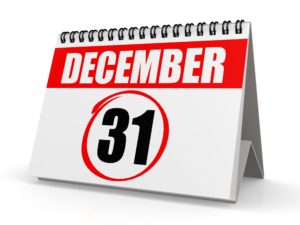 If you are among the millions of Americans who have dental insurance, you likely find a measure of comfort in your benefits. They will be there for you if you ever have a dental emergency. But if you only use your dental insurance when your teeth hurt, you are losing out on its true value! A dentist is here to talk about how and why you should use your policy before December 31. It's a "use it or lose it" situation.
Dental Benefits Expire
If you have a PPO dental plan, it comes with an annual maximum. That maximum is the highest dollar amount that your insurance provider will pay out for approved services within a calendar year. At the end of the year, the unused portion of that maximum disappears. Very few plans come with any type of a rollover provision. Hence, if you only visit the dentist when you have a toothache, or even if you only go in for one annual checkup, you could be losing out on hundreds of dollars' worth of benefits every year!
Preventive Care Saves Money
The American Dental Association recommends that everyone visits their dentist at least twice a year for a checkup and cleaning. That is why most dental insurance policies allow you to attend two such appointments every year at little to nothing out of pocket. Your diligence about preventive care is likely to save you some big bucks down the road. In fact, for every dollar spent on preventive services, you might save up to $50 on more expensive, complicated procedures later on(according to a PBS interview of Dr. James Stephens, president of the California Dental Association).
You Might Need Restorative Care
You may have a cavity or other developing oral health problem that you are not yet aware of. During your checkup, your dentist can spot such issues and treat them while they are still relatively minor. Dental insurance usually covers minor restorative care at a higher rate (70 – 80%) than it does major restorative care (50%).
If you do need a major service that will exceed your annual maximum, you might be able to have it completed across multiple appointments between this year and next. You'll thus be able to use two annual maximums rather than just one.
Your Policy Might Change
Your 2020 dental policy may be different from your 2019 policy. Your premium or deductible might increase, or your insurer might make changes to which services are covered. It may be in your best financial interests to get any necessary dental treatment done before such changes take place.
2019 is quickly winding down to its final weeks. If you want to make the most out of this year's dental coverage, the time is now or never!
About the Author
Dr. Sam Antoon is a general and cosmetic dentist who has been in practice for nearly 30 years. He enjoys forming lasting relationships with his patients and staying up to date with the latest developments in his profession. He is happy to accept payment from most types of PPO insurance. Our team can help you file your claims and get the most out of our coverage. To learn more about Dr. Antoon or our practice's financial policies, contact us at 972-267-5000.