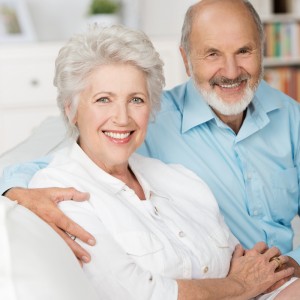 Dentures and partials offer a long-term solution to the common problem of missing teeth. They are easy to care for and maintain, and they can be quickly removed when necessary. Today's dental technology makes it possible for us to create dentures that look and feel more natural than ever. At Antoon Family Dental in Plano, TX, Dr. Sam Antoon and his team offer a variety of restorative dentistry services, including dental prosthetics like dentures and partials.
Restoring Form and Function with Dental Prosthetics
Missing teeth negatively affect your daily life in a variety of ways. You aren't able to eat the foods you like or obtain sufficient nutrition without some amount of difficulty. You may feel self-conscious when you smile, speak, or laugh, and your words may be slurred and hard to understand. Fortunately, dentures provide an easy, complete solution to all of these issues, rebuilding your smile with lifelike, customized prosthetic teeth. Dentures may be in the form of partials, or prosthetics that replace teeth and are attached to existing teeth with clasps or precision attachments. A full set of dentures replaces an entire arch of teeth.
Another type of dentures that has quickly risen in popularity is implant supported dentures. Titanium posts are implanted into the jaw bone and gum tissue, forming a sturdy anchor for your dentures. The need for natural suction and denture adhesives is eliminated, as the implants hold the dental prosthetic securely in place. You can eat, speak, and smile freely without worry of slippage or embarrassment.
Rebuilding Your Smile
Whether you currently wear dentures or you'd like to learn more about implant supported dentures, the team at Antoon Family Dental is here to help. Contact our office in Plano, TX today to schedule your appointment, or to speak with our knowledgeable, friendly staff about our extensive array of restorative, general, and cosmetic dentistry services. We can't wait to help you enjoy your smile to the fullest. Our family-friendly office happily serves patients from throughout Plano, The Colony, Lewisville, Frisco, Addison, Richardson, Allen, and beyond.