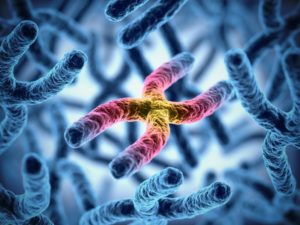 Since the late 1990's there has been an explosion in research in genetic science, and almost weekly there are new discoveries being announced. These breakthroughs have created ripple effects in almost any industry or profession that you can think of, including dentistry. Evidence of this is found in a recent study that has revealed that 60% of the risk of tooth decay seems to be related to genetics. Findings like these are game changers and foreshadow a whole new field, loosely being called genetic dentistry. The bottom line, though, is how does this relate to you and your oral health? As you continue reading, your family dentist of Plano will reveal the answers you've been looking for.
How Your Genes Apply to Your Oral Health
Here is a data set that was collected to measure how genetics correlate with your oral health:
Sweet Preferences – Contrary to popular belief, scientists have found that not all children are in love with sugar. They also discovered that those who have a weakness for sweets are more susceptible to tooth decay.
Tooth Enamel – Another study revealed that the strength of your enamel is related to your gene pool as well. Therefore, people with a softer outer tooth layer are more likely to suffer more from cavities.
Taste Ability – Scientists recently conducted a study into "taste ability," which is a test used to measure the variety of things you can taste – not simply whether you are genetically predisposed to enjoy certain flavors, but also whether you are able to perceive them. The results revealed that the greater the variety in your genetic taste ability profile, the less likely you are to develop tooth decay.
Saliva Strength – Genetics factor into your ability to metabolize nutrients, as demonstrated in a study where researchers found that calcium, potassium and other elements are important for strong healthy teeth that resist tooth decay, are better absorbed from foods by some people than others.
Microbiome – Your genetics also play a role in how bacteria are distributed throughout your mouth and interact with each other. Each part of your oral cavity has its own little community (microbiome) of bacteria. And if any of them get out of harmony with your body, there will be an immune response that leads to tooth decay.
How to Manage Your Oral Health with These New Discoveries
It may seem like a daunting task to manage your oral health with all of these new discoveries that seem to complicate things, but the reality is that no matter what your genetic makeup is, you still have the power to practice excellent oral hygiene and visit your dentist semi-annually so that you can be monitored and cared for. Your genes are very important, but your will and discipline to actively participate in your oral wellness will dictate your future.
About the Author
Dr. Sam Antoon received his Bachelor of Arts degree in Microbiology from Southern Illinois University and then went on to earn his DMD degree from the Southern Illinois School of Dental Medicine. Building relationships of trust and open communication with each of his patients, Dr. Antoon practices at Antoon Family Dental and can be reached for more information through his website.