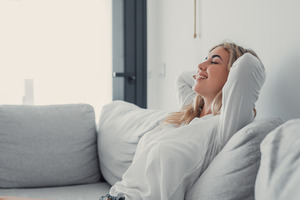 A personalized full mouth reconstruction can be used to address multiple oral health issues in order to repair your smile. However, before you make any commitments, it's a good idea to make sure that you know what will happen after each treatment that makes up your plan. What will recovery after your full mouth reconstruction look like? Here's what you can generally expect when it comes to some particularly common procedures that can be part of the reconstruction process.
Dental Fillings
Dental fillings are placed when a tooth has been damaged or decayed. This is a relatively simple treatment, and as such, recovery tends to be short. After the numbness in your mouth wears off, you may notice some oral soreness; however, it will typically only last a couple of days, and you should be able to control it with over-the-counter medication.
Crowns and Bridges
A dental crown is often placed in situations where a dental filling wouldn't be enough to repair the existing damage. Meanwhile, a dental bridge can replace a tooth that has been lost entirely. In either case, it will be necessary to remove some enamel to make room for your crown or bridge. The area around the tooth or teeth in question may be sensitive and tender for a few days, so it may be a good idea to stick to a soft food diet while your mouth is recovering.
Root Canal Treatment
A root canal treatment may be necessary if your tooth has become infected. The procedure is nowhere near as painful as its reputation suggests since a local anesthetic will be used to help keep you comfortable. After the treatment, you may experience some soreness and swelling for a few days. Be sure to follow any instructions from your dental team to keep the discomfort under control.
Tooth Extractions
Some teeth might have to be removed entirely in order to protect your overall oral health. Many people start to feel normal within 3 to 5 days following a tooth extraction, although it can take a matter of months for the underlying bone to fully heal.
During the initial recovery process, you will need to take care to protect the blood clot at the extraction site. If the blood clot becomes dislodged, you may suffer from a dry socket, which can delay the healing process. Avoid doing anything that could put the blood clot at risk, such as drinking through a straw or touching the extraction site with your finger or tongue.
Your dentist and their team members will be able to give you a more detailed overview of what the recovery process will look like once they have narrowed down which treatments you will need as part of your full mouth reconstruction. Don't hesitate to speak up if you have any questions; the more information you have, the easier it will be to make the right preparations so that you can ensure that the healing process goes as smoothly as possible.
About the Author
Dr. Sam Antoon has more than 30 years of dental experience. He studied dentistry at Southern Illinois University's School of Dental Medicine. At Antoon Family Dental in Plano, he can provide customized full mouth reconstructions that include fillings, crowns, and various other procedures that your smile might need. To schedule a consultation with Dr. Antoon, visit his website or call (972) 640-6229.