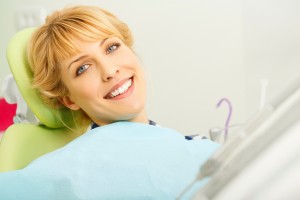 Everyone needs and deserves excellent dental care. Explore the possibilities with special offers from Dr. Sam Antoon, your Plano, TX family dentist.
Excellent, affordable care at Antoon Family Dental
What good is a great dental practice if no one can access its care? The team at Antoon Family Dental does everything possible to make excellent dental services affordable and convenient.
Besides what you do at home to care for your teeth and gums, Dr. Sam Antoon believes that the semi-annual check-up and cleaning supports a healthy mouth for a lifetime. Keeping dental decay and gum disease at bay produces vibrant smiles and good overall health, too–no matter the patient's age.
This Plano dentist also offers many modern restorative services, such as crowns, fillings and dental implant restorations, in the event of a problem. Not neglecting the importance of personal appearance, Antoon Family Dental delivers cosmetic treatments such as porcelain veneers and Opalescence teeth whitening, customizing treatment plans that address health needs and aesthetic goals.
What are the current special offers?
Dr. Antoon offers several new patient specials to help individuals and families start a professional dental care regimen:
15 percent discount on the first dental treatment. Some restrictions apply.
Free at-home professional teeth whitening kit by Opalescence. This offer must include an exam, x-rays and hygienic cleaning and is for new patients only.
$25 emergency oral exam and x-rays, or $25 may be applied toward an emergency dental treatment for new patients only.
Complimentary second opinion evaluation. The patient must bring his or her own current x-rays.
One non-surgical dental extraction for $140. This procedure includes one x-ray and a limited scope oral exam.
Dr. Antoon encourages people seeking a new dentist to take advantage of these special offers to ensure the individual or family gets oral health on track to best health and personal appearance. While studies published in the Journal of Dental Hygiene indicate that people believe going to the dentist is too costly, the team at Antoon Family Dental assure you your dental visit can be budget-friendly.
So, in addition to these new patient discounts, the Plano dentist accepts many dental insurances, offers in-office financing and accepts many methods of payment such as cash, check and credit cards. And, the unique Antoon Family Dental Plan offers other ways you and your loved ones can receive important dental services. You can have the healthy, great-looking smile you want.
Contact your Plano dentist
Call Antoon Family Dental now to arrange for a personal smile consultation. Be sure to ask for the new patient discount, and learn how skilled and compassionate dental care improves your quality of life.