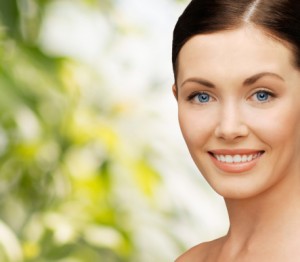 No doubt about it—the way you look impacts the way you feel. And if you're not satisfied with the way your smile looks, then you may not feel your best personally or professionally. If you have teeth that are much stained, chipped, cracked or slightly misaligned, then porcelain veneers may be the answer. Dr. Sam Antoon and the team at Antoon Family Dental in Plano, TX, have years of experience in helping people repair their smiles and boost their feelings of confidence with porcelain veneers.
When to Consider Porcelain Veneers
The first step in determining if porcelain veneers are the right option for you is a consultation with Dr. Antoon. At this visit, the doctor will carefully examine and assess your teeth, gums and overall oral health. In many cases, porcelain veneers relatively easily and quickly solve a host of cosmetic problems, including:
Teeth that are discolored, perhaps because of the use of certain antibiotics, root canal treatment or excessive fluoride
Teeth that are worn, chipped, cracked or broken
Teeth that are misaligned, uneven or shaped irregularly
Teeth with gaps in between them
What are Veneers and How are Veneers Applied?
Porcelain veneers are ultra-thin, custom-made shells of tooth-colored dental porcelain that are bonded to the front of teeth to change their color, shape, size or length. To prepare your tooth for a porcelain veneer, Dr. Antoon will remove a very thin layer of the tooth's enamel. Then, an impression of the tooth is made and sent to a dental lab that will fabricate the veneer. You'll return to the office in one to two weeks when Dr. Antoon will permanently bond the veneer to your tooth with dental cement. You'll walk out with a new smile, a new look and renewed confidence!
Schedule Your Appointment Today
If you would like to discuss how porcelain veneers might give you back your smile and your confidence, then call our office in Plano, TX, today. Dr. Antoon and his colleagues also serve patients in Frisco, Allen, The Colony, Richardson, North Dallas and Garland.