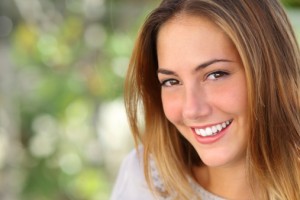 Smile and the whole world smiles with you. If your teeth are discolored, however, you may be hesitant to show those less than pearly whites, and you're not alone. Many adults of all ages wish their smiles were brighter. At Antoon Family Dental in Plano, TX, Dr. Sam Antoon and his team offer professional teeth whitening treatments that will give you the beautiful results you want on a schedule that suits your lifestyle.
Teeth Whitening to the Rescue!
Teeth become discolored for many reasons. Some we can control and some happen naturally with age. In fact, aging is one of the primary culprits, because teeth show the results of wear and tear over the years. Other reasons include:
Eating and drinking darkly colored or highly acidic foods and beverages
Smoking
Teeth grinding
Some prescription antibiotics
Genetic tooth color and translucency
Two Ways to Whiten Teeth
If you have a special occasion soon—a wedding, a graduation or even an important presentation at work—then Zoom! Teeth Whitening is for you. The special Zoom! teeth whitening gel is applied to your teeth and activated with a low-heat light. That's it! Schedule a convenient appointment, and about one hour later you'll leave with a gleaming new smile.
On the other hand, if you're not in a hurry to achieve a dramatic change, then we also offer a take-home teeth whitening option. After a visit in our Plano office, you'll be given custom-fitted trays and top-of-the-line whitening gel. Then, you simply wear them for the recommended amount of time every day. Although you'll notice a difference after only one application, the most impressive results happen in one or two weeks.
Schedule Your Appointment for Teeth Whitening Today
For the smile of your dreams that will improve your appearance and boost your confidence, call our office in Plano, TX today. Dr. Antoon and his team will be glad to help you obtain a winning smile! We also conveniently serve families in Frisco, McKinney, Allen, The Colony and North Dallas.