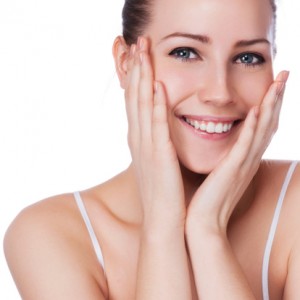 Do you suffer from frequent headaches and jaw pain? Are your mornings spent in discomfort due to facial aches and sore muscles in your neck and back? These are among the most common symptoms associated with temporomandibular joint disorder, or TMJ dysfunction. This condition affects millions of men and women in America, often causing severe pain and interfering with daily activities. Fortunately, there is a non-invasive TMJ disorder treatment available at Antoon Family Dental in Plano, TX. Dr. Sam Antoon offers an extensive range of general and family dentistry solutions, including TMJ disorder therapy.
Benefits of TMJ Disorder Treatment
The temporomandibular joints are the tiny, triangular structures that connect your jaw to your skull. When the cartilage, nerves, and blood vessels become irritated, the result is chronic pain in the jaw, head, neck, face, shoulders, and upper back. TMJ disorder may be caused by a variety of issues, but the most common are injuries to the jaw and an improper bite (malocclusion). With a custom oral appliance – often called an oral splint or a nightguard – Dr. Antoon can help you stop clenching your jaw in a way that suits your lifestyle.
A TMJ nightguard properly positions your jaw, easing stress on the muscles and joints affected. Most patients notice a marked improvement after just one night of use. Why continue to suffer from continuous pain and ongoing damage to your joints? A custom TMJ nightguard could be all that is needed to prevent future discomfort caused by jaw clenching.
Schedule Your Consultation Today
If you spend every day enduring the pain caused by TMJ disorder, there's never been a better time to discover the relief you need and deserve. Contact us today to schedule your consultation with Dr. Sam Antoon and his caring, experienced team of oral health professionals. We genuinely look forward to providing you with gentle, personalized care that addresses the underlying cause of your pain, allowing you to enjoy complete comfort once again. Conveniently located in Plano, TX, our practice serves patients from the areas of Preston Road, Spring Creek Parkway, Tennyson Parkway, Legacy, and more. We also welcome patients from throughout North Dallas, including communities in Lewisville, The Colony, Frisco, Richardson, Allen, and more.