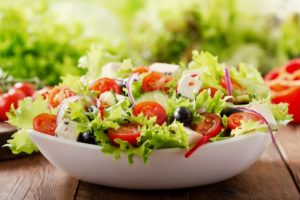 March has been designated as National Nutrition Month. While this may seem to be geared toward maintaining a healthy weight and preventing such issues as hypertension and heart disease, the reality is that its benefits can reach even farther. Your local dentist says this is an excellent time to focus on improving your eating habits as a means of elevating your oral health. As you continue reading, you'll get some helpful and simple tips that you can implement right now!
Food Choices to Support Your Oral Hygiene
You probably already know that brushing and flossing at least two times a day is necessary for maintaining healthy teeth and gums. But, did you know that your dietary choices and habits are equally important? It turns out that eating whole, natural foods can help to fortify your tooth enamel and soft tissue. As an added bonus, when you make the right selections, you can also help to control the growth of oral bacteria.
Nutrient-Rich Foods You Can Eat
Three key nutrients you can find in foods that contribute to excellent oral health are calcium, phosphorous and vitamin C. Here are some great sources:
Calcium – Promotes strong teeth and bones and is found in milk, yogurt, cheese, canned salmon, almonds and dark leafy green vegetables
Phosphorus – A building block in the formation of new bone cells, and found in eggs, fish, lean meat, dairy, nuts and beans
Vitamin C – Promotes gum health and helps to prevent oral cancer, and can be found in citrus fruits, tomatoes, pepper, broccoli, potatoes and spinach
It Starts with Proper Planning
When your day gets underway, anything can happen. Thus, it's important to plan in advance, so you can have your food prepared and packaged in ahead of time. It starts with taking a moment to do some meal and snack planning. By prepping, cooking and packing your food early, you can grab-and-go at the start of your day.
Your food intake is a huge part of your life, as it ensures that you'll have the energy necessary to carry out all your responsibilities. Furthermore, it helps to fortify your oral health. After all, you need strong teeth so you can speak properly, chew and digest your food and be able to smile with confidence.
You're Not Alone
When it comes to experiencing the best in oral health, your local dentist is available to help. In addition to receiving expert care, when you visit regularly, you can expect a boost in your dental IQ. So use the month of March as a catalyst for achieving the type of dental and overall health you desire!
About the Author
Dr. Sam Antoon is a graduate of the Southern Illinois University School of Dental Medicine. For over two decades, he has been a proponent of excellent oral and total wellness. Thus, he takes a careful and compassionate approach to caring for every patient he sees. Dr. Antoon provides top-notch preventive and comprehensive care at Antoon Family Dental, and he can be reached for more information through his website.